Free

CMMS Software
ManWinWin Express up to 100 Assets. Start today!
Please
fill out the form

 for free CMMS software

You will immediately receive instructions on how to download and install ManWinWin Express.
WHAT IS INCLUDED?
Up to 100 Assets
Single user
All Maintenance features
Free Online updates
MULTI LANGUAGE
ManWinWin free CMMS software is available in: Portuguese, English, Spanish, French, Italian, Russian, Romanian, Czech, Norwegian, Polish, Thai, Vietnamese, and other languages.
FREE FOREVER
ManWinWin Express is free forever. You  only have to ask us to send you your lifetime license during the first 12 months of use.
DOCUMENTATION
A User Manual and a step-by-step implementation wizard will be provided to help you with the setup and implementation of our free CMMS software.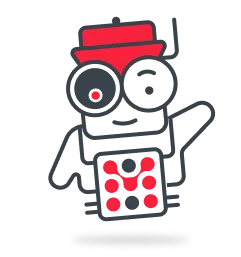 Free

Maintenance Software Solution

A no-cost solution Designed to help individuals and organizations efficiently manage maintenance tasks and operations. It assists in tracking assets, scheduling upkeep, and optimizing maintenance operations, all without any associated expenses.
ManWinWin Software
is the result of 40+ years of experience and know-how
With thousands of users in 120+ countries in the World. Created by Portuguese Engineers has been improved with  implementations, and listening to thousands of clients worldwide using the system, their day-to-day struggles, their needs and wants.
Step into the future of maintenance management with our cutting-edge Computerized Maintenance Management System (CMMS). Our modern CMMS goes beyond the basics, from predictive maintenance to work order management, empower your maintenance teams to efficiently manage assets and operations. Our user-friendly platform is designed for mobile devices, enabling maintenance managers to oversee work orders on the go.
Optimize preventive maintenance scheduling and keep a watchful eye on asset maintenance with our Software as a Service (SaaS) solution. Gain insights into maintenance costs, streamline inventory management, and enhance facility management with our integrated CMMS systems. Take advantage of asset tracking capabilities to ensure accountability and efficiency in your maintenance processes.
Experience the synergy of CMMS and EAM, where technology meets precision, transforming the way you manage maintenance operations. Elevate your maintenance strategy with our innovative solution, designed to meet the evolving needs of modern enterprises.
Find the solution that best fits your organization
How to buy
ManWinWin Software