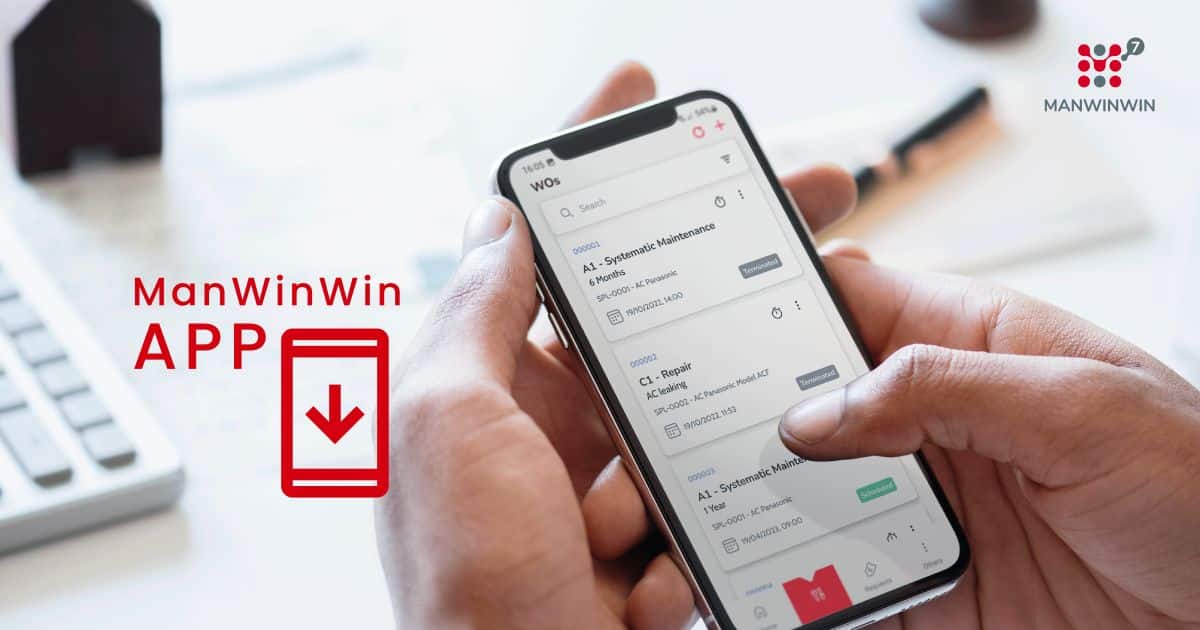 ManWinWin App 7: Empowering Field Technicians with Revolutionary CMMS Mobile Access
ManWinWin Software, the World's most experienced CMMS company, launched ManWinWin App 7, a game-changing mobile access for CMMS ManWinWin, designed specifically for field technicians. With its user-friendly interface and innovative features, the app simplifies work processes, enhances productivity, and ensures seamless collaboration.
ManWinWin App 7 offers a range of features accessible from a single app, empowering technicians to make maintenance requests, perform work orders, manage warehouse stocks, and complete tasks by scanning QR codes or NFC tags. The app's intuitive design promotes ease of use and widespread adoption among maintenance teams.
Key features of the app include a streamlined homepage that displays pending tasks, a start/stop function, and augmented reality capabilities. The work order list allows technicians to track job status, report time and materials used, and access additional information through augmented reality, enabling visual task execution.
Enhanced communication and collaboration are facilitated by the app's unified access point. Technicians can submit maintenance requests with real-time details and photos, place purchase requests, and manage warehouse-related inquiries. This seamless flow of information improves efficiency and coordination.
ManWinWin App 7 leverages short-range wireless technologies such as QR codes and NFC tags, enabling technicians to access equipment details, perform tasks, and create new equipment entries in real time. The app optimizes material tracking and warehouse management, providing accurate stock information and simplifying procurement processes.
With its user-friendly interface, advanced features, and commitment to field technicians' needs, ManWinWin App 7 revolutionizes maintenance management. As the World's most experienced CMMS company, ManWinWin continues to set the standard for simplicity, efficiency, and customer satisfaction.
To find out more about us and our latest projects, follow our news page
For more information, please contact our specialists | [email protected]
Total mobility

in Maintenance Management

A single APP allows you to make maintenance requests, perform and report work orders, check stocks in the warehouse, create new equipment, register running records or any reading point.

Perform any operation directly on a specific equipment or system by scanning a QRcode or NFC tag.