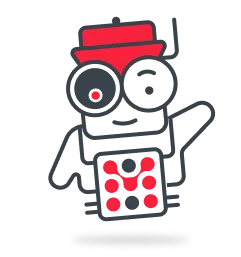 ManWinWin Software
What is
maintenance management

and its benefits?

Unveiling Maintenance Management Systems and Benefits. Discover how maintenance management programs streamline operations, optimize resources, and boost equipment reliability. Explore the advantages of implementing these systems for improved efficiency,
Introduction
In this post, we are going to explore what a CMMS is and the advantages of implementing it in your company.
We'll cover how a CMMS improves maintenance management, how to choose the right platform, and common mistakes in system implementation. We will also talk about the importance of downtime management and EAM/CMMS tools for asset management.
In addition, we will see how an ERP can be integrated with a CMMS and how a SAAS solution can benefit your company.
We'll also discuss the importance of data management in maintenance, how a CMMS platform helps organize maintenance, and how CMMS improves customer satisfaction. Follow along to find out all about maintenance management!
What is Maintenance Management?
Maintenance Management is the set of processes that guarantee the proper functioning of equipment and business facilities, from identifying problems to repairing malfunctions and preventive maintenance. The use of CMMS software can help in the efficient management of maintenance, bringing advantages such as cost reduction and increased productivity.
Why implement a CMMS?
Implementing a CMMS is critical to improving maintenance management. With it, it is possible to have an overview of activities, quickly identify problems and schedule preventive and corrective activities. In addition, CMMS can reduce maintenance costs and extend equipment life.
How does a CMMS improve maintenance management?
Using a CMMS can improve maintenance management by allowing scheduling and planning of preventive activities, efficiently managing inventory, improving team communication and providing data for informed decision making. Using the software can increase productivity and reduce costs.
1. CMMS solution for your company
Implementing a CMMS software system is essential for efficient maintenance management. CMMS software assists in the organization of work orders and inventory management, while also facilitating communication within the maintenance team. It enables the scheduling of preventive and corrective maintenance activities, providing real-time visibility into equipment usage. The ManWinWin CMMS solution improves productivity by offering insightful dashboards that cover audits, spare parts inventory management, EAM/ERP integration, and IoT devices.
Benefits of the CMMS System
By implementing a CMMS solution, maintenance managers can efficiently manage maintenance activities using real-time information. This computerized maintenance management system enables organizations to optimize their preventive maintenance schedules, track inventory levels and usage, manage work requests and orders. The system allows for audits and checklists to be completed on tablets while working in the field. By choosing the best CMMS software, your organization can streamline its asset management procedures and reduce downtime.
Introduction to CMMS technology
Introduction to CMMS technology begins with an explanation of what a CMMS system is and how it helps companies manage their maintenance operations. Implementation can result in a significant increase in efficiency, reduced downtime and improved asset management. The software allows you to track activities, schedule preventive maintenance, generate reports and manage inventories and spare parts. It is an essential solution for maintenance management in any modern company.
How to choose the right platform?
When choosing a CMMS platform, you need to consider factors such as functionality, ease of use, and cost. Look for a platform with customizable features that meet the specific needs of your business. Check compatibility with other software systems used in your organization to avoid compatibility issues. Choose a scalable platform that can grow with your business over time, and consider the level of support and training provided by the vendor to ensure a smooth implementation.
Implementation and integration of CMMS in your company
Effective implementation and integration of a CMMS system involves selecting appropriate software, staff training, and integration with existing systems. CMMS software enables better scheduling of maintenance tasks, improved asset management, and enhanced visibility into maintenance operations. Integrating CMMS with enterprise systems like ERP can further improve operational efficiency.
The importance of the SaaS model in maintenance management
A SaaS-based CMMS platform offers remote access to maintenance management software without the need for installing or maintaining a local server. The model provides regular updates and technical support for real-time monitoring of operations. Companies can use a CMMS solution to reduce costs and improve efficiency while extending equipment life. Software-as-a-service (SaaS) platforms facilitate cost reduction and efficient management through regular updates and technical support.
Common mistakes in CMMS implementation
While implementing a Computerized Maintenance Management System (CMMS), it's crucial to avoid common errors like inadequate stakeholder involvement or insufficient training. Choose a flexible CMMS solution that caters to your business requirements and facilitates maintenance team usage of tablets for asset management. With real-time visibility into work order tracking and preventive maintenance schedules enabled by CMMS software solutions, you can eliminate downtime due to equipment failures or other issues. Optimize inventory management while improving data quality control using dashboards linked to your enterprise asset management (EAM) or ERP platform.
Christian Schilling
ManWinWin Software actively challenged our way of thinking and guided us to focus on what was most important, ie on what we really needed.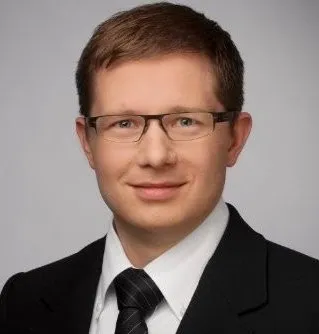 Project Manager
INIT Dubai FZE
Michael Nasr
You have one of the best Customer Service I have ever dealt with, frankly, and you really are experts in maintenance management.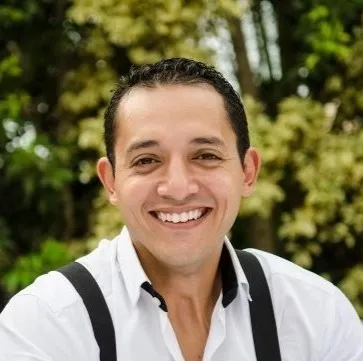 Digital transformation and excellence manager
Danone Dairy – Egypt
We have helped companies around the world to improve their maintenance

2. Importance of Downtime Management
Efficient maintenance management is vital to reduce downtime and increase customer satisfaction. CMMS software helps you track maintenance activities, prioritize tasks, prevent unexpected downtime by identifying issues before they become significant problems. Inspections and preventive maintenance prolong asset life while proper staff training maximizes usage and reduces downtime. Effective asset management with EAM or ERP integration ensures optimal functioning of tools, equipment, buildings while providing visibility with real-time dashboards.
How to reduce downtime?
To reduce downtime, companies can implement preventive maintenance programs to address equipment issues before they escalate, analyze data to identify underlying causes of failures, train employees on proper usage and troubleshooting, and use CMMS software for easy task scheduling.
3. EAM/CMMS tools for asset management
Efficient asset management is crucial for organizations. EAM/CMMS tools enable real-time visibility into asset performance, maintenance schedules, and costs. By automating work order generation and tracking, they save time and increase productivity. Predictive maintenance is also possible through analyzing data to anticipate issues before they occur. Cloud-based EAM/CMMS solutions offer accessibility, scalability, and cost reduction.
Maintenance audits to improve efficiency
Audits are crucial for improving maintenance efficiency and identifying areas of improvement in asset management. By implementing a CMMS software solution, you can simplify the audit process and monitor asset performance in real-time to quickly identify problems. With features such as preventive maintenance scheduling and inventory management dashboards, a CMMS helps reduce downtime and extend asset life by reducing costs while increasing productivity. When selecting the best CMMS software for your company's needs, consider factors such as functionalities like work order tracking or inventory control via tablets or mobile devices.
Management of work orders and tasks
Effective management of work orders and tasks is crucial to good maintenance management. It's important that the team can effortlessly generate work orders and tasks, track progress, and optimize the time spent on each one. Using the right platform, staff can access important activity information in real time using tablets or mobile devices. With an efficient CMMS system, teams can improve productivity, reduce costs and increase customer satisfaction.
Real-time visibility into production
Efficient production management relies heavily on real-time visibility. CMMS maintenance software offers a complete solution for this. With its IoT capability and tablets, maintenance management is available anywhere and anytime. The CMMS allows real-time monitoring of asset performance, as well as helping to manage preventive maintenance activities and inspections. Work across the organization through work orders to improve operational efficiency.
Machine Learning & Proactive Failure Management
With EAM/CMMS tools like ManWinWin that utilize machine learning algorithms and an AI-powered system, organizations can take a proactive approach to preventing equipment failures. By analyzing data from various sources—including sensors—these tools identify patterns and anomalies indicating potential issues before they occur. Maintenance teams then receive alerts to take corrective action promptly. This results in increased productivity and cost savings through decreased downtime.
João Borrego
We now control important KPIs and discuss them with our Management every Friday. Also, Production and Maintenance departments are in sync.
Methods and Continous Improvement
Essilor Portugal
4. How can an ERP be integrated with a CMMS?
Integrating an ERP system with a CMMS can optimize business operations by centralizing data management and reporting. This integration enables real-time updates, ensuring precise inventory and purchasing information. By streamlining maintenance management, costs can be cut while productivity is increased.
An API (Application Programming Interface) plays a crucial role in integrating a Computerized Maintenance Management System (CMMS) with an Enterprise Resource Planning (ERP) system. Here's how an API facilitates the integration:
Data Synchronization: An API allows for the seamless exchange of data between the CMMS and ERP systems. It enables the synchronization of relevant information, such as equipment data, work orders, maintenance schedules, inventory levels, and purchase orders. This ensures that both systems stay up-to-date with the latest information, eliminating the need for manual data entry and reducing errors.
Real-Time Communication: APIs enable real-time communication between the CMMS and ERP systems. When a maintenance event occurs or a work order is generated in the CMMS, the API can transmit this information to the ERP system instantaneously. This real-time communication ensures that all stakeholders have access to the most recent and accurate data, facilitating better decision-making.
Process Automation: Integration via an API allows for process automation between the CMMS and ERP systems. For example, when a maintenance work order is completed in the CMMS, the API can automatically update the ERP system to reflect the maintenance costs, adjust inventory levels, and update financial records. This automation streamlines workflows, reduces manual effort, and minimizes the risk of errors.
5. SAAS Solution for Maintenance Management
SAAS solutions provide scalability and cost-effectiveness when it comes to Maintenance Management. One such solution is the Computerized Maintenance Management System (CMMS). It simplifies maintenance management by enabling tracking of work orders and inventory management in real-time through tablets or dashboards. With EAM/CMMS software like ManWinWin, one can also use IoT sensors to monitor equipment usage which helps optimize preventive maintenance schedules reducing downtime. In addition to this, audits can be conducted to ensure compliance with standard operating procedures for maintenance activities.
SAAS platform flexibility
SAAS-based CMMS solutions offer several benefits, one of which is flexibility. This type of platform can be customized to meet an organization's specific requirements, including integration with existing systems like EAM or ERP. Maintenance teams can access the system from anywhere in real-time through tablets or other devices connected to the internet of things (IoT). Regular audits and maintenance activities are streamlined using work orders, checklists, dashboards, and automated alerts sent directly to maintenance managers' devices. Secure storage and backup solutions ensure data integrity while providing necessary insights into inventory management, enterprise asset management (EAM), and preventive maintenance scheduling.
Benefits of cost-effectiveness in the SAAS model
SAAS-based CMMS solution providers like ManWinWin offer a cost-effective solution by providing scalability and ease of use to businesses for their maintenance management needs. With the subscription-based model there is no upfront investment required in expensive hardware or software licenses and updates are handled by the provider saving IT resources. The platform can be customized to integrate with existing business systems as well as provide automatic software updates and secure data storage ensuring that maintenance data remains safe and sound while also reducing infrastructure costs.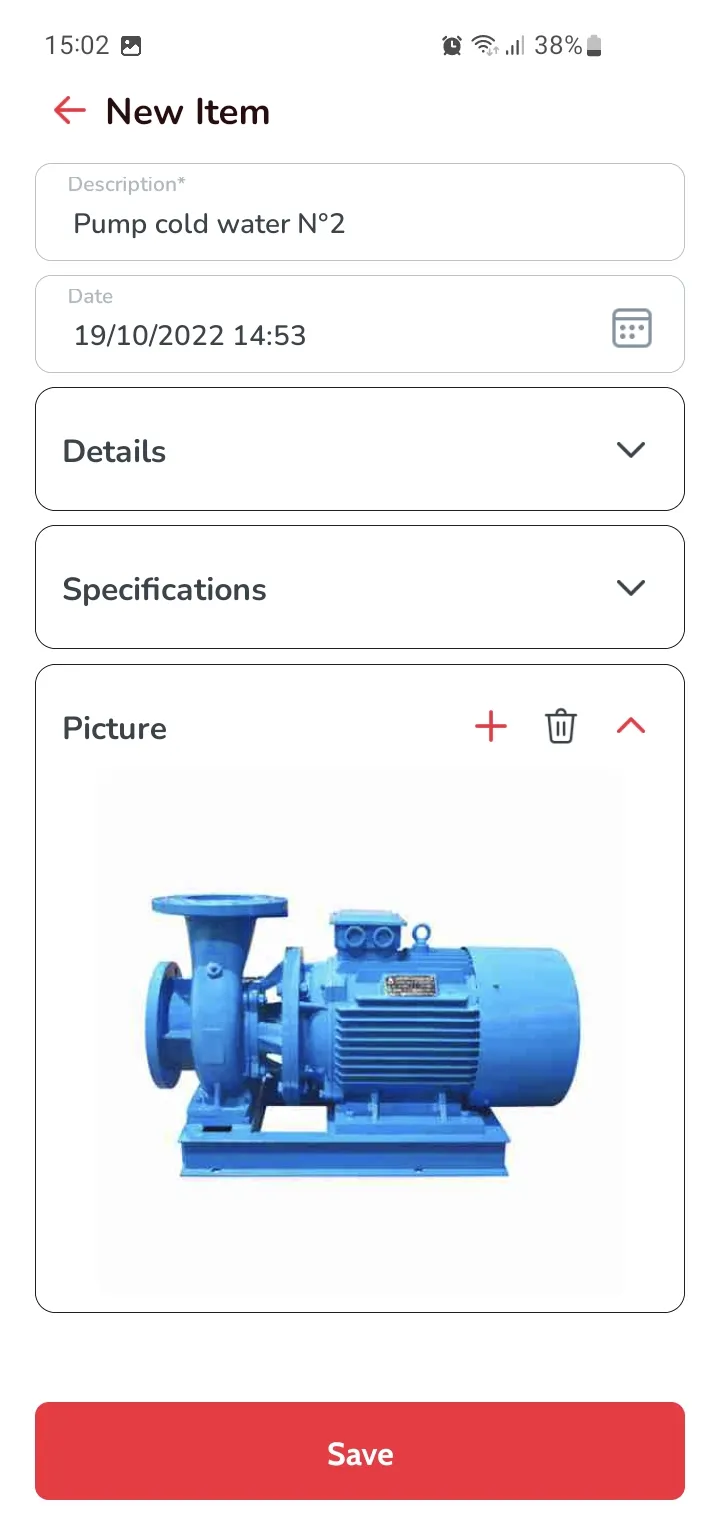 Join ManWinWin Software, the world's most experienced company in CMMS!
Choose a better way to
manage your Maintenance
Watch or book a Demo
Watch a recorded demo or get to know ManWinWin guided by one of our experts.
Use ManWinWin free version
Free forever industrial maintenance management software up to 100 Assets. Start today!
6. Asset Management and CMMS

Optimizing asset management is crucial for organizations looking to improve their productivity while reducing downtime. A computerized maintenance management system (CMMS) can provide real-time updates on preventive maintenance schedules and inventory management for better decision-making. Additionally, the use of CMMS software enables easier tracking of work orders and asset performance. By implementing a CMMS solution, organizations can also benefit from cost savings due to the reduction in equipment failures through improved maintenance practices.
Optimization of the Useful Life of Assets
Effective management of maintenance activities is crucial for optimizing asset lifespan. This entails tracking asset performance, scheduling preventive maintenance tasks, and utilizing CMMS software to improve safety, reduce costs, and increase efficiency. Careful planning and training are essential for successful CMMS implementation. By utilizing these practices for maintenance management, organizations can achieve higher levels of productivity and cost savings.
Identification of costs associated with assets
Effective asset management requires identifying associated costs. A reliable CMMS system can help track and manage these expenses, enabling better decision-making in maintenance and replacement. With real-time data on asset performance, maintenance history, and inventory management, businesses can plan preventive or corrective maintenance effectively. The best CMMS software also reduces downtime by providing alerts to the maintenance team through dashboards on tablets or work requests via smartphones. This enhances visibility into the production process for improved quality, efficiency, and customer satisfaction
7. The importance of data management in maintenance
To improve maintenance management, it's vital to handle data effectively. A reliable Computerized Maintenance Management System (CMMS) software can help you manage and analyze maintenance data accurately by tracking asset performance and planning future activities based on precise data. This leads to increased efficiency of your maintenance team while reducing costs, minimizing downtime, and optimizing the lifespan of assets. With good data management practices, identifying trends and patterns becomes more comfortable for informed decision-making on preventive or corrective maintenance.
How data management helps in decision making
Efficient management of maintenance operations requires organizations to collect and analyze accurate data continuously. Valuable insights into areas for improvement can be gained when tracking and analyzing equipment performance, maintenance history, and other metrics using a CMMS software solution. The resulting insights lead to informed decisions on scheduling preventive maintenance activities, allocating resources, and replacing work order or process items. Managers also benefit from real-time updates provided by the CMMS system's dashboards that enable quicker response times to issues while reducing downtime. Efficient data management leads to improved asset reliability and longevity.
Information and resource management to increase efficiency
Effectively managing information and resources is crucial for improving efficiency in maintenance management. By using a CMMS software system to track work orders, equipment history, inventory management and usage data-driven insights can be generated. This leads to timely scheduling of preventive maintenance inspections and audits while maintaining real-time visibility on spare parts availability. The outcome includes reducing downtime by ensuring quick turnaround times for work requests and providing enterprise asset management dashboards that ensure optimal running of assets
João Santos
We rolled out to 4 plants already. Integration with SAP was straightforward and gave us a lot of flexibility on shopfloor, technicians use only ManWinWin.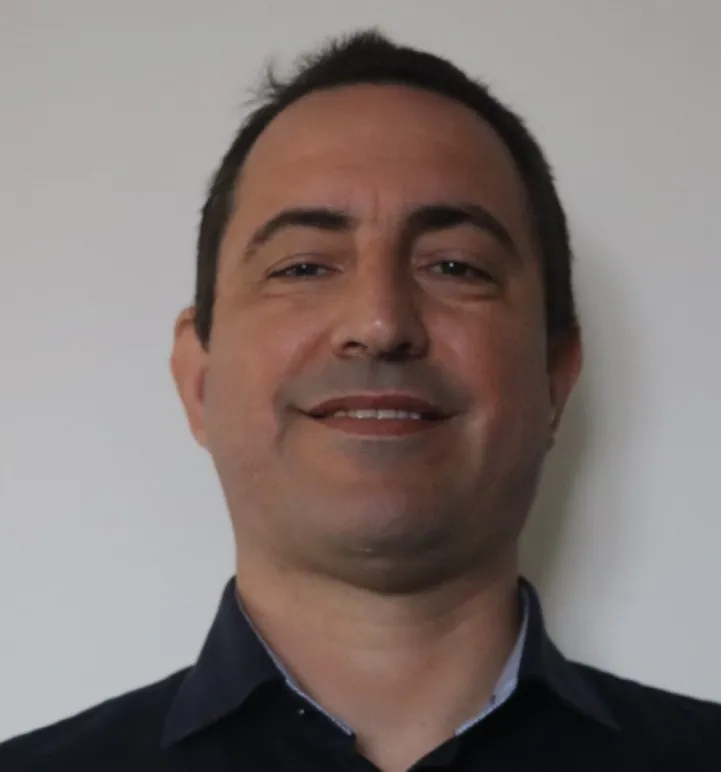 Head of Engineering
Thai Union Europe
Want to know how the world's most experienced CMMS maintenance management software can help you?
8. How does a CMMS platform help organize maintenance?
A CMMS platform centralizes maintenance activities, allowing the planning and scheduling of preventive and corrective tasks. In addition, it helps with inventory management and provides reports for informed management decision-making.
Control of tasks and activities
Effectively managing and tracking maintenance tasks is crucial to optimize your maintenance operations. With the help of a CMMS solution like ManWinWin's software system, you can easily track work orders for preventive and corrective maintenance. Additionally, you can monitor equipment history and plan future maintenance based on historical data. By offering reports and analytics, the system helps with strategic decision-making around your asset management strategy.
Alerts for the maintenance team
Effective alert systems are crucial for a well-performing maintenance team. CMMS software generates real-time alerts for work orders and tasks and enables informed decision-making by managers. These alerts are sent directly to the maintenance team's tablets or smartphones allowing visibility into activities while enabling efficient inventory management. In addition to workforce notifications such as preventive maintenance schedules and audits, alerts provide greater visibility into equipment usage and runtime data. By leveraging CMMS solutions like best CMMS software with real-time dashboards and checklists for asset management among other features provides more organized work orders and improved productivity.
Management of equipment and tools
For effective equipment and tool management in the context of Gestão de manutenção, computerized maintenance management system (CMMS) is a must-have solution. Work orders can be created with ease using tablets or other devices while tracking progress in real-time. Using the right CMMS platform can improve inventory management for spare parts and reduce downtime with preventive maintenance, audits provide visibility into asset management, and dashboards offer insights into performance.
Productivity tools for maintenance management
Tools for productivity in maintenance management aid in organizing and managing preventive and corrective maintenance activities. With a CMMS software solution in place, tracking equipment maintenance history and scheduling future interventions becomes hassle-free. Moreover, inventory management of spare parts is made easier while reducing the downtime of equipment. Comprehensive dashboards provide real-time visibility to empower maintenance managers to make informed decisions.
ManWinWin Software
is the result of 40+ years of experience and know-how
With thousands of users in 120+ countries in the World. Created by Portuguese Engineers has been improved with  implementations, and listening to thousands of clients worldwide using the system, their day-to-day struggles, their needs and wants.
9. How does CMMS improve customer satisfaction?
Implementing a CMMS system can improve customer satisfaction by preventing equipment breakdowns and reducing service delays. Scheduled maintenance can be performed at less disruptive times, leading to greater equipment reliability and increased customer satisfaction.
Product quality improvement
Efficiently managing maintenance activities using CMMS software can improve the quality of products by reducing equipment downtime and minimizing service disruptions. Improved reliability leads to better customer satisfaction and fosters communication between maintenance teams and customers in real-time progress updates. Better maintenance management creates a more reliable and consistent customer experience while reducing costs associated with equipment downtime.
Transparent communication with the customer
CMMS software enables transparent and efficient communication between maintenance teams and customers. By keeping track of equipment maintenance schedules, businesses can maintain their equipment in top working condition and minimize downtime. The use of tablets and mobile devices allows for easy management of work orders and checklists. This leads to improved productivity and faster turnaround times. With better communication between maintenance teams and customers, businesses can create a reliable customer experience through transparency.
Increased visibility of the maintenance process in the industry
A reliable CMMS solution is integral to increasing visibility in maintenance processes. It helps with efficient maintenance planning and prevents unexpected downtime while providing detailed reports on machine performance. Using preventive maintenance and audits improves equipment reliability and reduces service disruptions. This results in increased customer trust while offering real-time data for precise analysis and continuous operational improvement. Opting for the best CMMS software ensures enhanced equipment reliability leading to reduced costs for inventory management, asset management, work orders as well as spares management.
Conclusion
Maintenance management is crucial to the success of any business, and it's essential to have a structured approach in place. By implementing a maintenance management program, you can reduce costs, improve asset lifespan, and increase employee productivity. And with the help of a Computerized Maintenance Management System (CMMS), managing your assets becomes even easier. A CMMS can automate workflows, streamline processes, and provide valuable insights into your maintenance operations.
To learn more about how a CMMS can benefit your business, explore ManWinWin Software and stay ahead of the curve in maintenance management.
If you'd like more information and keep updated with good Maintenance  information , please subscribe our newsletter filling the form on the page footer.
Join ManWinWin Software, the world's most experienced company in CMMS!
Choose a better way to
manage your Maintenance