Total mobility

in Maintenance Management

A single APP allows you to make maintenance requests, perform and report work orders, check stocks in the warehouse, create new equipment, register running records or any reading point.

Perform any operation directly on a specific equipment or system by scanning a QRcode or NFC tag.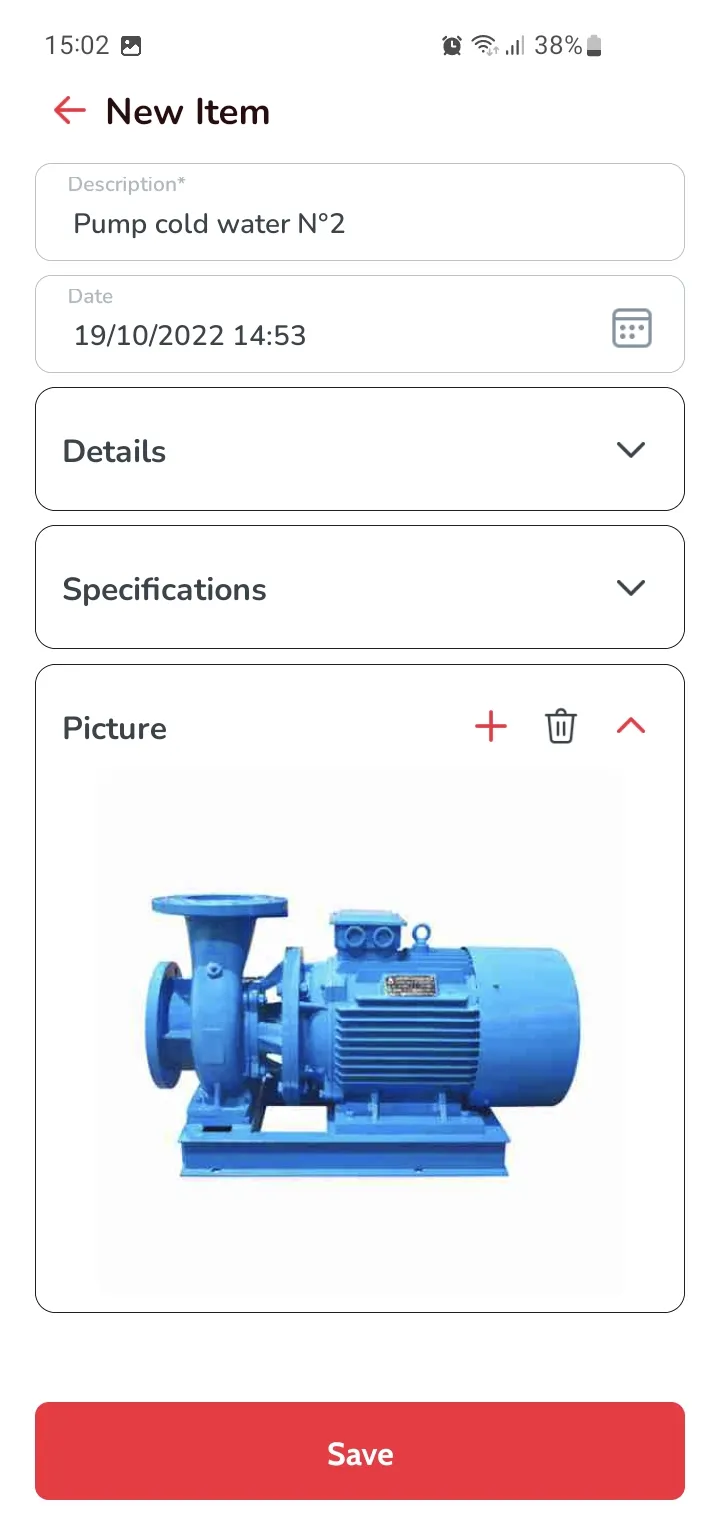 Anything from anywhere
Any user with specific, predefined access level can view all equipment, with detailed information on technical data, photos, documents, running records, reading points, applied stock items and maintenance history.
Follow Work Order Status
Users can easily follow the work orders status of all your maintenance activities. Each technician accesses their work and performs it, reporting both time and spare parts used, either stocking out from the warehouse or directly from a purchase made.
Digital Signature
Possibility of configuring two additional statuses while the work order is "In progress". These states allow the maintenance operator to "Execute" the job and the receiver to "Approve" it, in both cases using a digital signature on the interface.
Start & Stop + AR
Carrying out tasks with the help of Augmented Reality gives technicians easy and direct access to step-by-step instructions for the execution of each task, real images of the equipment and components will help technicians with the tasks to be performed and a start & stop feature to easily record time spent.
Paperless with QRcode & NFC
ManWinWin Smart Tag allows, by reading QR Codes or NFC Tags, the performance of maintenance tasks directly on existing equipment in ManWinWin. Any user with proper access can read the tag, which automatically opens the equipment sheet with some technical data, a photo, and more options.
Your maintenance team will easily record all the necessary information in real time, which will guarantee a paperless experience and increased productivity for your team, and important maintenance data for analysis and reporting for your company's Top Management.
Assign priorities for your maintenance team
The APP's homepage shows the user's pending work and necessary actions to be taken. A simple and straightforward screen that facilitates the day to day of field technicians.
Streamline communication
Each operator can place and manage their orders from ManWinWin WEB.
Maintenance requests to report faults, purchase requests when it is necessary to requisition an item that does not exist and request to the warehouse, for those who want to manage the requests for items needed to carry out the work.
Get to know in detail some of the main
ManWinWin components
A set of features that work seamlessly to cover all maintenance management needs
Join ManWinWin Software, the world's most experienced company in CMMS!
Choose a better way to
manage your Maintenance