ManWinWin BUSINESS
Powerful maintenance management solution
The BUSINESS version includes all modules, the WEB interface, the APP, Plugins, SaaS model and much more.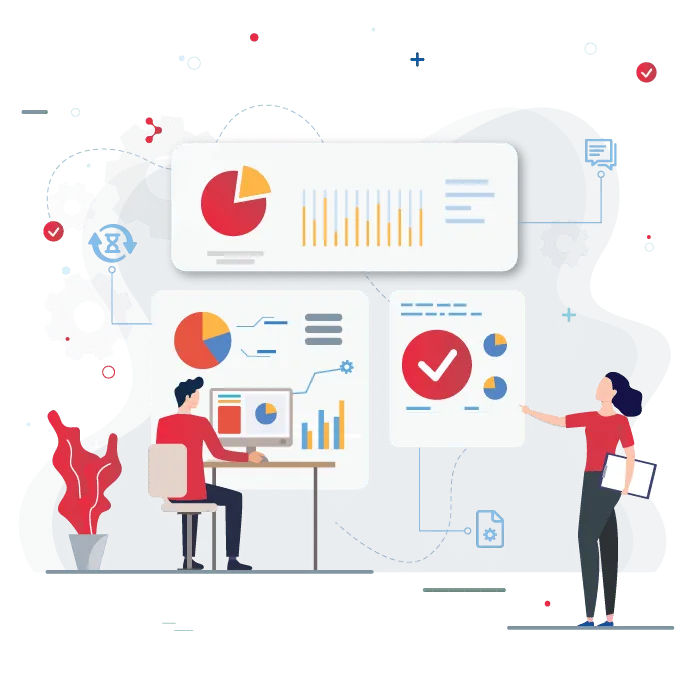 What is included in BUSINESS solutions
Unlimited Assets
Allows you to manage all your own equipment or that of your customers.
SQL Database
ManWinWin supports any version of SQL Server, including SQL Express.
Simultaneous Users
Unlimited users with different access levels.
All modules
Configure your solution using only the necessary modules.
Plugins
Add even more features to your solution with the available plugins.
Web interface
A set of applications with a dynamic and responsive interface.
Mobile APP
Manage work orders, for Android & IOS, online and offline.
On-site implementation
We do on-site implementations anywhere in the world.
Online implementation
We implement online using a blended learning strategy.
Full technical Support
Permanent technical support by our skilled technicians.
Dedicated manager
You will have a named technician always available to help you.
Always updated
You will be notified of new updates and accompanied on installation.
API Integration
Use ManWinWin API REST to integrate with any software 
Notification Workflow
Create your own rules to trigger notifications
SLA
Advanced SLA with Response, Mitigation & Resolution times
QR Code & NFC tags
Tag your Assets and read from any mobile device
ManWinWin BUSINESS licensing options
ON DEMAND
SaaS (Software as a Service)
Integrated service for providing software applications to end users without requiring the end user (client) to install and run the application on their own computer or network. ManWinWin is hosted remotely in powerful servers and accessed safely by the end user through an internet connection. Because the software is hosted, remotely users have no costs with additional hardware and no trouble with installations, backups or updates.
ON PREMISE
Cliente / Server options for Local Networks
In Client/Server mode, ManWinWin is installed in the users PCs or in an application server and the database is installed in an SQL Server.This solution is suitable for operation in a local network with several users working in the same database, sharing real time information. You may choose between an annual license (Use-IT) or lifetime license (Keep-IT).
USE-IT License
Annual license (Use-IT) is an investment-friendly solution where you pay only an annual fee of the licensed solution. A complete pay-as-you-go system which also includes yearly subscription to
Man
WinWin Support & Technical Assistance (
S&TA).
KEEP-IT License
Lifetime license (Keep-IT) requires a single investment that allows full access to all of ManWinWin features. Modules/Add-Ons and yearly subscription to ManWinWin Support & Technical Assistance (S&TA) are purchased separately.
Different solutions to fit your needs
With more than 25 years of experience, we have developed a maintenance solution that work.
Technical specification
A document (pdf format) with ManWinWin modules, features and resources.